Cosmetic Dentistry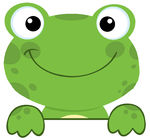 Smile with confidence
Cosmetic dentistry is used to transform an average smile into a terrific smile. Dr. Chandra Kodey is Bay Area's leading Cosmetic Dentist having successfully performed hundreds of complex cosmetic dental procedures. While Dr. Kodey's patients opt for Cosmetic dentistry to fix uneven teeth or to get a beautiful smile, but 100% of all her patients say that after her treatment they start to enjoy an improved sense of self confidence. If there is one Dental procedure that can transform a person's attitude in life, it is Cosmetic dentistry.
When is Cosmetic Dentistry performed?
Cosmetic dentistry is usually performed for one of the following reasons:
Your teeth are crooked and you'd like to straigten them
Your teeth have gaps or are not evenly spaced
Your teeth are stained or are not as white as you'd want them
When you smile along with your teeth the gums also show
Your gumline is uneven and not smooth
The curvature of your top or bottom teeth don't follow the curve of your lips
Why choose Dr. Kodey for your Cosmetic Dental procedures?
Cosmetic dentistry requires the correct mix of scientific knowledge, experience and artistic sensibilities. While there are several Dentists in the Bay Area that have performed Cosmetic dentistry, there are only a handful that can bring all three in one package. Dr. Kodey belongs to this minority group. She has had a 100% success rate in not only doing the procedure scientifically correctly, but also a 100% success rate in doing it artistically. How many Dentists have you met that can make this claim with honesty?
Can Dr. Kodey make my teeth and smile look beautiful?
Again, Dentistry is science and art. While what you might see from the outside as just a need for cosmetic correctness of your teeth, it is quite possible that it can be achieved without cosmetic dentistry. Therefore, to answer this question it is best to visit our office and let Dr. Kodey examin your teeth in-person. But for your convenience, and as a starting point, you can take a picture of your teeth (even a picture taken from your cell phone would be ok) and send it our office. For your privacy we only need the picture of your open mouth with the teeth visible and not your entire face.
Click here to upload a picture for a free online consultation
. You can also email it to Dr. Kodey at
drkodey@miramontedental.com
.
Can I know more about Cosmetic Dentistry?
Exlpore the following videos to learn more about Cosmetic Dentistry.