General Dentistry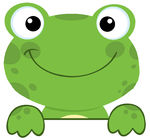 General dentistry covers a wide range of procedures. This includes the initial consultation and diagnostics such as X-rays, CAT scans and wax moulds for replacement teeth. Dr. Kodey will use a variety of methods to determine the correct treatment plan.
In terms of treatments, General Dentistry procedures include the following:
Why choose Dr. Kodey for your Dental health?
Pretty much every Dentist offers the above services. So how do you select the correct one for your Dental needs? To be a great Dentist it takes more than technical skills. It takes compassion, commitment and an artistic bent of mind. Dr. Kodey has the unique ability to relate to her patient's dental health and has earned a reputation for creating beautiful smiles.